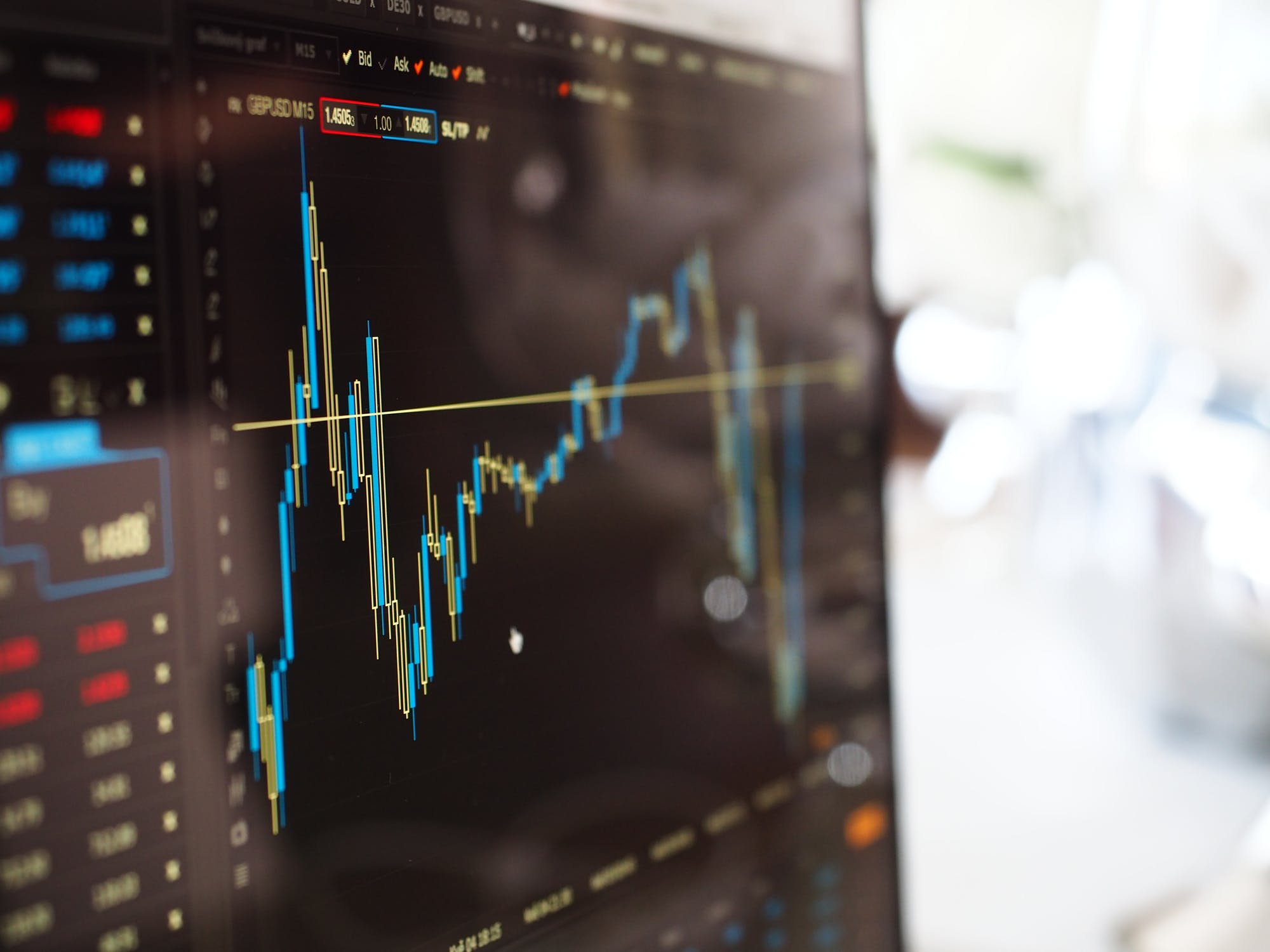 The year is 2020 and there's never been a better time than right now to get ahold of your financial future and begin investing.
In this post, I'll help you earn 3 free stock shares as well as $20 in cash by opening these three stock brokerage accounts. And while not every brokerage may be a good fit, they're all offering free money or stocks so might as well get that money!
Thanks to technology, smartphones, and the cloud, almost anyone from anywhere, can invest in markets. Whether it's trading stocks, hopping into crypto, or robo-investing, the fintech market has completely revolutionized how Wall Street works. In this post, I'm going to cover the three big players and disrupters in the fintech scene when it comes to trading and investing in stocks.
Notice: This should go without saying but it apparently needs to be said: I am in no position to be anyone's financial advisor. I'm just highlighting my personal experiences with these apps. There are many strategies for investing. There is no "secret path" to wealth.
Getting Started With Investing
Whether you're just out of college, or 40 years old and have never purchased stocks before, there really is no excuse to get started, it all just depends on what avenue of investing is right for you.
Each of the three brokerages listed below has its own strengths or weaknesses. It's important to test out different brokerages and find out which one provides the services that fit your investing profile.
I'd say 9/10 people fall into passive long-term investing so Robinhood and M1 Finance may be the best bets. If you're more active, WeBull might be the platform for you. Either way, let's get started…
Robinhood
Most new investors start their journey into the financial world here. Robinhood is a fintech startup that pretty much changed the game to where we are today. With $0 commissions, free trade, and simple to use interface, Robinhood quickly became popular with millennials and first-time investors.
If you can order pizza from the Dominos app, you can buy stocks using Robinhood. It's that simple. Robinhood offers both a mobile app and a web app. While the mobile app is clean and sleek, the web app is pretty lacking and empty.
Robinhood also offers a premium service called Gold. With Robinhood Gold, you get instant deposits, margin trading, level II quotes, and research provided by Morningstar. For just $5 a month (not including the margin interest rate) its a solid deal for anyone seriously trading on Robinhood.
The Good
Free, $0 commission trades with an easy to understand user-interface make Robinhood the go-to the brokerage for new investors and beginners.
Smooth and sleek design makes finding companies and prices easy.
Being able to trade cryptocurrency is a plus, although not owning the crypto is a negative.
The Bad
Mobile and web platform lacking in features that have been standard in most brokerages since 1999.
Poor executions paired with slow or lagging price action can be frustrating if you are actively trading volatile stocks.
Total lack of any real customer support. As the leading fintech brokerage, Robinhood has the slowest support out of the three listed here.
If you need to perform any research or technical analysis, be ready to go outside of Robinhood such as TradingView or SeekingAlpha.
Overall
Robinhood is a great first stop for learning about the basics of the stock market. If you have no idea how to buy or sell stocks and you're just looking to gain some exposure to the markets, Robinhood is a good place to start.
If you're looking to get started, Robinhood is offering free shares of real companies for new people who sign up using a promo code.
Click here for your free stock.
M1 Finance
According to a recent 2019 Gallup just about ~50% of Americans own stock. What's stopping the other half of our country from investing? Usual barriers of entry include things such as "The stocks I like are too expensive" or "I don't have time to follow the market daily to make smart investment decisions." In comes M1 Finance.
M1 Finance makes investing simple and automatic by allocating cash to companies you choose and divvying up your deposit based on an investment percentage pie. With this investment pie, you can deposit one lump sum and have the deposit split up based on percentage portions. This is great for investors who are looking to ride expensive blue chips or tech stocks such as Microsoft, Apple, Amazon, or Google.
Not only can you purchase fractional shares, M1 Finance's "auto-invest" feature and reoccurring deposits basically automate your investing to a point that has you essentially setting and forgetting it.
The Good
Just like Robinhood, M1 Finance offers free trades, $0 commission and no maintenance fees for M1 Finance.
Re-occurring deposits + Auto-Invest + Fractional Shares = the closest thing we can get to implementing DevOps into our daily personal finance … (its a joke, but it makes sense if you understand software development.)
Great for more long-term growth-dividend investors, especially if planning on open IRA.
The Bad
M1 Finance is really good at one thing and one thing only, automating your investments and efficiently maximizing your investing potential by creating a continuous investment cycle with continuous deposits and fractional shares.
If you're the type of investor or trader who is into the day trading or swing trading or wants to dabble in options, then M1 Finance is pretty much useless for you.
$100 minimum, so there is a start-up cost to get going on M1 Finance.
Being able to purchase fractional shares of larger companies makes M1 Finance stand out from the pack.
Overall
M1 Finance is a great tool to add to your investing weapon cache. If you know someone who wants to gain exposure to the markets but wants to take a more passive hands-off approach but doesn't want to dump their money strictly into ETFs, M1 Finance is a good choice.
With other brokerages announcing fractional shares such as Robinhood and Charles Schwab already offering it, M1 Finance is losing what makes it's product unique… but while other brokerages rely on DRIP (Dividend Reinvestment Plan), it's still not as fine-tuned as M1 Finances automated and efficient "Auto-Invest" feature.
If you're looking to get started, M1 Finance is offering $20 free after depositing $100 into a new account.
Click here to sign up and earn $20 free.
WeBull
WeBull is the newest and probably least known out of the big three popular investing apps, but don't let that fool you. WeBull is quickly becoming the best and for sure my most favorite free, online, fintech brokerage.
What Robinhood lacks, WeBull comes packed and then some. WeBull is the brokerage service that active traders like myself have been looking for. Instead of having to juggle between TradingView for technical charts, Seeking Alpha for news, and Robinhood for executing my free trades, I have everything I need on WeBull.
Technical candlestick charts, screeners, price alerts, grid patterns, dedicated customizable dashboards, and more. If you ever used advanced platforms such as TD Ameritrade's Think or Swim, you will feel right at home with WeBull. Add in options and crypto trading and there will be no real reason for me to continue to use Robinhood.
The Good
If you find Robinhood and M1 Finance limiting in tools and services, you will more than likely find what you need from WeBull.
In-depth technical tools for analysis and research. Way deeper than Robinhood or M1 Finance. WeBull has more in common with Thinkorswim than Robinhood.
Screeners, paper trading, IRAs, and 4X margin buying power, twice as much as any other retail broker I'm aware of.
The Bad
Not meant for brand new investors. You should already know the benefits of limit orders and why they're preferred over market orders.
No kind of cash management or banking options.
No fractional shares. You need to puy the entire price of any share you want to trade.
Overall
As an active day trader and investor, I find it hard going anywhere else other than WeBull. With tools such as screeners, heat maps, 4X buying power, custom watchlists, short selling, and more, WeBull should be the only stop for anyone who is an active day trader or even swing trader. Nothing even comes close, and that even goes for the major retail brokerages such as Thinkorswim or Charles Schwab.
WeBull is offering not just one but TWO free stocks. One when you sign up and open an account, another when you make any deposit of any amount.
You can open a WeBull account and earn some free stocks here.
The Bottom Line
There's a lot I didn't get to cover in this post such as crypto-currency, options, DRIP, cash management and using margin… but those can be covered in a later post. The goal here is to compare each broker and get started. If there's anything I hope to get across is this:
If you are new to investing and have never bought shares before, you may want to start with Robinhood. Swing traders also can find success on Robinhood.
If you have some familiarity with the market and are looking to invest in larger companies and also want to take advantage of dividend reinvestment, M1 Finance may be the broker for you.
If you're a day trader and you are constantly waiting for the market to open at 9:30 AM with limit orders in place while watching the 20-day moving average, WeBull is the brokerage for you.
Don't forget you can earn FREE MONEY from all three of these brokerages if you sign up with the links provided in this post. Here they are again:
Earn free stock by signing up with Robinhood here.
Earn a free $20 after depositing $100 in M1 Finance here.
Earn two free shares of companies when you open and fund a WeBull account.